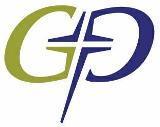 GracePointe Baptist Church
568 Winesap Road
PO Box 288
Madison Heights, VA 25472
Phone: (434) 439-0476
Contact Via Email

GracePointe Baptist Church's story is a story of grace. That's why our first motto was, "Pointing people to God's grace because God's grace is the point," and that is why are called "GracePointe."

Pastor Greg and his family left their New Jersey home after Pastor Greg resigned from his previous church. When they arrived in Virginia, they needed a whole lot of grace. Apparently some other believers did, too.

Shortly after arriving back home and "settling in," he began meeting with a small group of Christians for worship and God's leading at his home in Amherst. From this core group emerged the beginning of what would become GracePointe Baptist Church. In September 2005 Pastor Greg was affirmed as the founding pastor of GracePointe, and official meetings began in October 2005. GracePointe's charter membership was established on December 4, 2005.

Originally, GracePointe met at Whitten's Funeral Chapel in Madison Heights. This seemed odd to a lot of people, and for some it was even a little "uncomfortable," but God used that beautiful chapel to help us get established and grow. We will always have fond memories of meeting where God brought life where you least expect it!

In the beginning, we conducted our midweek meetings at the Coolwell Recreation Center, just a quarter mile from our current location. Later, we moved our midweek program to a warehouse at the lower level of Seminole Plaza Shopping Center. There we launched a vibrant youth group, and enjoyed GracePointe Coffee House.

In January of 2007, we relocated to the end of the warehouse, and at that time moved our Sunday morning service there, as well. We had plenty of room for Sunday School, youth programs, and Bible studies, but our "cozy" little chapel could not accommodate our congregation for long.

One more year passed, and in February of 2008, God miraculously provided our first own church building. From the wonderful way He revealed it to us, to its financing and remodeling, moving into our own building was a real blessing. But apparently, God decided that He wanted to entrust us with even more!

In October 2008, we were approached by the West View Baptist Church in Madison Heights about acquiring their wonderful facilities. They had voted to dissolve, and would have their last worship service on November 30, 2008. They graciously conveyed their building on Winesap Road to GracePointe!

GracePointe is very thankful to have found our permanent location in the heart of Amherst County. We are now positioned to be a major force in God's Kingdom work, and we look forward to many more years of meaningful and exciting service to our Savior, our community, and our congregation.

GracePointe is a lot more than just a building, however! We have seen folks saved and baptized, lives changed forever, and the Lord lifted up! Simply stated, we have seen people pointed to God's grace; after all, that is the point, isn't it?

In 2013 Pastor Greg's son, Stephen, took over the leadership of the Youth/Students Ministry. This group of young adults is made up of high school and college-age Christ-followers who are not afriad to be different, and who bring a great element of faithfulness to our church.

In 2014 and and 2015 we experienced renewed growth and energey, and several new young families became part of the GracePointe family, with the nursery and Kids' Church is filling up again! We had many outreach and ministry events throughout 2015.

When we celebrated our Tenth Anniversary (2015), we adopted a new slogan: Come On Home to GracePointe. We believe this new motto reflects what we have to offer and what we have become to our members and attendees- a home where everyone can belong. On December 20, 2015, we had our highest worship attendance ever (up to that point)

Between 2016 and 2018 we saw regular attendance increase by more than 25% and have seen multiple conversions and baptisms. We added GracePointe Cafe, the Pastor's Prayer Team, and in 2019 introduced Joshua's Men, a mentoring ministry for men.

In 2020 we are planning on replacing the "traditional" Mid-Week service with in-home LIFE Groups. Our prayer is that these more intimate and "at-home" meetings will help build relationships and community.

We pray that you will come join us and be a part of what God is doing on Winesap Road.

If you would like a copy of Pastor Greg's Book, The GracePointe Story: The First Ten Years, visit: http://www.amazon.com/GracePointe-Story-Celebrating-First-Years/dp/1518843395/ref=sr_1_1?ie=UTF8&qid=1452194259&sr=8-1&keywords=gregory+tyree+gracepointe



Come grow with us and let's share the future journey together.