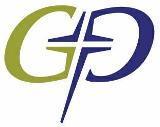 GracePointe Baptist Church
568 Winesap Road
PO Box 288
Madison Heights, VA 25472
Phone: (434) 439-0476
Contact Via Email

Pastor

Pastor Greg Tyree founded GracePointe in 2005. He also serves on our worship team.

Nursery Coordinator

Susan Morris serves as our nursery coordinator and is one of our key solo volcalists. She's been at GracePointe since 2010.

Deacon Ministry and Trustee

In addition to his miniostry as a deacon, William also teaches adult Sunday School and serves a Trustee. William serves our families with last names beginning with A through M.

Visitation Ministry

William Riley brings a servant's heart for God to GracePointe. He serves our families with last names beginning from N through Z, and often preaches in Pastor Greg's absence.

Praise Team

Matthew Ricker co-leads the praise team and serves as a vocalist, guitarist, and bassist. He also assists Pastor Greg with ministry.

Trustee

Bobby Campbell. Bobby has been with us since our acquisition of the 568 Winesap Road property, and was instrumental in leading that vital process.

Children's Church Co-Leader

Lauren Turner, Pastor Greg's daughter, serves as co-leader of the Children's Ministry, and enjoys performing with our drama team. She has been at GracePointe since its inception in 2005.

Children's Church Co-Leader

Pam Self co-directs our Children's Ministry and serves in other areas of the church, as well. She has been a professional Christian Educator.

Organist

Vincent Cooper has served as GracePointe's organist since 2008. Complementing the contemporary music by our Praise Team, Vincent keeps the hymns alive!

Trustee

Charlie Brown has been a leader at GracePointe since its first year. He is a key lay-leader in the church.

Treasurer

Teresa Beasely serves the church as our treasurer, as well as serving in several other areas. She is a great encourager and peer leader.

Drummer

Alex Thurston keeps the praise team in time as our lead drummer. Alex has been at GracePointe since its founding in 2005.

Musician

Stephen Tyree primarily plays lead guitar and bass, and is our back-up drummer. He lso serves as our sound tech. Stephen has been at GracePointe since its inception in 2005.