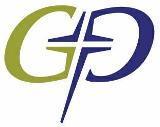 GracePointe Baptist Church
568 Winesap Road
PO Box 288
Madison Heights, VA 25472
Phone: (434) 439-0476
Contact Via Email

KIDS' (CHILDREN'S) CHURCH IS COMING BACK!

Beginning October 11 at 11:00 AM, Kids; Church is back! Since the first "lock-down," we have provided "kids' packets" for kids to have as they say with their parents or guardians in church. This has worked well and we are thankful for the faithfulness and understanding of parents during these times.

However, it's time to "get back on track." We are excited to reboot Kids' Church, adhering of course to sensible COVID-19 guidelines to keep your kids and others safe.